While press releases are still a great way to gain exposure through traditional media, sometimes PR pros take them a little too far. In fact, it's easy to make even the toughest editor (or an intern) weep when they see yet another press release that should've never been written, much less actually sent out.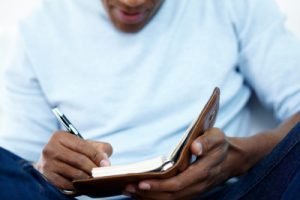 Before you waste your time writing something that will never see the day, it's important to consider if what you want to send out is actually news. Yes, everything about your company is important news to YOU – but it's not to everyone else, I'm afraid. Most events that happen with your company are just not interesting to the average reader so you're better off waiting until something major comes along.
Company Shuffling 
Did one executive move to another department? When the CEO left did someone below step up or did they bring in somebody else? Did a long time employee finally make it to the esteemed title of Assistant to the Regional Manager?
No matter what you sit down and write for the press release it always helps to stop and think: "Would I read this in the paper over breakfast?" If the answer is anything less than "absolutely!" than you're better off waiting for something else.
Employees moving around is in that area. Did a huge celebrity just take over the company, or does the new executive mean to drastically take the company in a new direction? If so, write about it. Otherwise readers, outside of the most specialized industry publications, probably will not care.
Moving Locations 
Has a customer ever visited your location since you set up shop? If you sell items from your store or have a regular flow of people through your doors who aren't direct customers (like a brewery, perhaps) then you may want to make an announcement.
Everyone else, though, should stay away. I've seen ecommerce shops try to announce a move before. What's the point? Nobody cares because they've never gone there and they never will. Editors will just roll their eyes and put another local robbery or inspiring high school age resident doing good story in its place. Again, if it doesn't directly affect the readers, they will just pass it over.
Attacks 
It's fun to take digs at our rivals – almost cathartic. However, when it comes to your press releases, this is not something you want to get involved with. Not only does it come off as petty, you could end up sparking an increasingly negative series of press releases that will end up hurting your brand in the long run.
Besides, press releases have a fairly strict form. Get all the relevant info you can in there, spice it up a bit, and send it out. Throwing in digs about your competitors doesn't really go in there. If the editor even allows the press release to go into the paper that section could be edited out anyway.
Besides, everyone knows taking digs at your competition is perfect fodder for a white paper!
Prove us wrong. Have you ever made one of these press release topics work for you?
This article is written by Mickie Kennedy, founder of eReleases (http://www.ereleases.com), the online leader in affordable press release distribution. Download your free copy of the Beginner's Guide to Writing Powerful Press Releases here: http://www.ereleases.com/offer/beginnersguide.html