If you've followed this blog for any time at all, you've undoubtedly seen us talk about the importance of SEO press releases. With millions of people using the internet to get their news every day, journalists turning to the internet to follow the news, and the linkbuilding benefits of online press release distribution, submitting your press releases around the web just seems like a natural fit.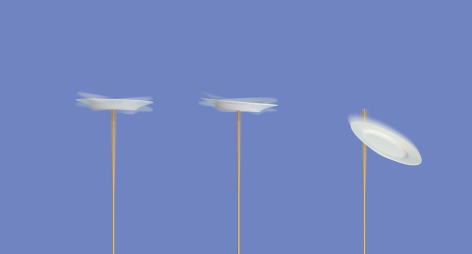 Of course, the key to successful online press release distribution is to create a consistent flow of high quality, unique content. The search engines don't give a lot of weight to duplicate content, and some press release and article directories won't accept content that's been published elsewhere.
That's why press release (and article) spinning software has become so popular. There are all different types of these programs out there, but their basic function is to "spin" your content into a set of unique press releases. So for example, you'll write a press release, upload it into the system, and it will turn that single press release into a few dozen different press releases. These programs can also submit the press releases to the directories all across the web.
At first glance, this sounds like a great idea, right? You don't have to distribute the press releases yourself or pay someone to do it for you, and you can create dozens of unique pieces of content from one single press release.
But are these software applications really all they're cracked up to be? Yes and no.
The features of these programs are certainly pretty cool. They save time, and they can help you get hundreds of backlinks in pretty much no time at all.
But they also have their problems.
First, whenever the press releases are spun, they sometimes end up with awkward wording or phrases that just don't make sense. So, quality definitely becomes an issue, especially since your name is attached to the press release. Do you really want to send out press releases that suck?
The other potential downfall is that free press release websites aren't exactly the best quality either.  Sure, they'll accept your content and let you get some backlinks out of it, but your spun press releases aren't likely to get picked up by any truly significant media sources.
What's the solution?
Personally, I'm not crazy about using these programs for press release distribution. PR success requires you have high-quality, compelling releases distributed to the right members of the media.
That said, I do think these programs can be beneficial when used properly. Maybe consider using them for article marketing, where your name doesn't have to be attached to the articles and you can get a good volume of backlinks from around the web.
What do you think? Have you ever used content spinning software? What was your experience with it?
This article is written by Mickie Kennedy, founder of eReleases (http://www.ereleases.com), the online leader in affordable press release distribution. Download your free copy of 8 Shocking Secrets Press Release Distribution Firms Don't Want You to Know here: http://www.ereleases.com/landing3.html