Why do you maintain a company blog? Chances are you blog to engage your target audience and give them fresh news about your company and views. But are you getting the most out of your blog, or merely playing catch up? If your company blog is stagnating, why not blog about one of these six PR-boosting topics?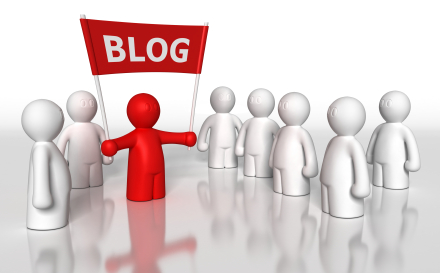 1.)   Explain a Company Policy – Your company offers free shipping, a money back guarantee, or expressly refuses to sell widgets with a large carbon footprint. Why? Where did that policy come from? What factored into your decision to implement that policy? Sure your policy might be stated on your website, but let your loyal readers in on the reasoning behind that policy.
2.)   Tell a Personal Story – When blogging to give information about a company, we often forget that the blog was one of the first forms of social media.  So be social. Did a funny thing happen at the office the other day? Let readers in on it. Was there a defining moment that showed you that your business would succeed? Share!
3.)   Ask for Something – Nothing engages an audience quite so much as being asked for their opinion or to share their story. Look at blogs like ICanHasCheezburger.com or AwkwardFamilyPhotos.com. While neither are company blogs, both are wildly successful while obtaining almost all of their content from readers.  Get your readers in on the act by asking for feedback, complaints, or stories about how they use your products and services. Be creative and make sure that whatever you ask for ties in with your company.
4.)   Be a Contrarian – Sometimes the right stance is the unpopular stance. Is everybody in your industry angry over a new regulatory law? Explain why it's necessary. Or are your competitors fawning all over the newest technology? Grumpily opine that it will be the death of your industry. Or play devil's advocate and explore both sides of a hot topic. Being contrarian can be fun, and can also reward you with lots of blog hits (either to argue with you, or thank you for stating the unpopular opinion.)
5.)   Foretell the Future – Put on your swami hat and make a prediction or two about your company or your industry. Revisit that post a year from now and see if any of your predictions have started to come true.
6.)   Contradict Yourself – Revisit old blog posts and admit mistakes or changes of opinion. Did you think that the Nintendo Wii would never catch on? Don't be afraid to own up to your mistake. Or have you done a 180 on your social media marketing strategy? Explain what innovations promoted your change of heart.
If done right, any of these six topics are sure to engage loyal followers or even get your company a little extra attention.  Who knows? A really fresh blog post might even go viral and get you and your company in front of a whole new audience!
This article is written by Mickie Kennedy, founder of eReleases (http://www.ereleases.com), the online leader in affordable press release distribution. Grab your free copy of the Big Press Release Book – Press Releases for Every Occasion and Industry here: http://www.ereleases.com/insider/bigbook.html