I've said it a thousand times on this blog – reporters are busy, and their inboxes are exploding. There's just not enough time for a reporter to read every pitch he or she receives word for word. That's why it's so important to make sure your emails are tight and get to the point as quickly as possible.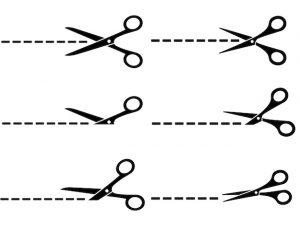 If you're a writer, at some point you've inevitably heard the advice "Take what you've written and cut it in half. Then, cut it in half again." You can apply that same advice to your pitches. No, I'm not saying your final pitch literally needs to be ¼ as long as your original one, but you do need to have a sharp editing eye and a zero-tolerance policy for fluff. This is especially important for the intro of your pitch. If you take too long to get to the point, you'll immediately lose the reporter's interest.
In a nutshell, you should start your pitch off with:
A brief introduction (especially if you don't have a strong relationship with the reporter)
The quick facts and overview of your story
A clear reason why your story matters and is relevant to the reporter's interests
That's really all there is to it. Start fast and don't drag it out.
What tips would you add? Share your thoughts by commenting below.
This article is written by Mickie Kennedy, founder of eReleases (http://www.ereleases.com), the online leader in affordable press release distribution. Download a free copy of Grammar Geek's Guide to Writing Press Releases here: http://www.ereleases.com/offer/grammar.html