In this new online age where everyone is Tweeting, blogging, Facebooking (okay, I made that word up), and otherwise engaging online, the risk for PR gaffes is at an all time high. All it takes is one stupid Tweet or one ill-advised blog update for you to put your brand smack dab in the middle of a PR crisis.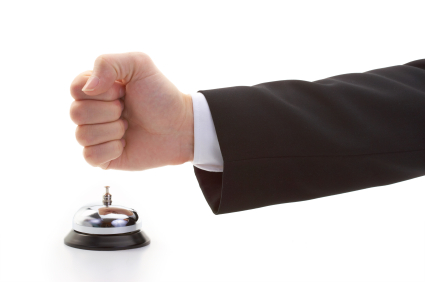 And with the viral nature of the internet, your mistake can spread far and wide in just a matter of minutes. Let's pause for a minute and think about this, because it's something that doesn't get brought up enough when talking about viral marketing. Viral marketing goes both ways. It can work to your benefit, and it can just as easily turn against you and cause severe damage to your brand. Never forget that.
Now, when you make a mistake online, what should you do? I'll tell you one thing you shouldn't ever do: Delete the mistake and pretend it never happened. This isn't fantasy land, and you can't just pretend your problems don't exist. The internet has a long memory, and just deleting that bad Tweet, stupid Facebook update, or controversial blog post won't cut it. Chances are, someone already has a screen shot of it or has talked about it elsewhere online.
Don't believe me? Just ask Facebook CEO Mark Zuckerberg. He found himself in some hot water last week when he posted an update to his Facebook page criticizing the iPhone's battery life and AT&T's poor service. As a high profile CEO, dissing other companies probably isn't the best PR move you can make. This garnered him some negative attention in various blogs and publications.
But that's not the true story. After realizing his PR goof up, Zuckerberg simply deleted his old status update. He thought that just by deleting the post, the controversy would magically disappear. Of course, he was wrong. If anything, his actions only caused the story to continue on longer than it should have.
So, what should Zuckerberg have done? If he wanted to delete his status update, he should have added an explanation or an apology. You can't just delete your PR gaffe and pretend it never happened. There needs to be some sort of finality to the controversy. Otherwise, it just looks like you aren't accepting responsibility for your mistakes and you're just trying to cover up a scandal.
Tips for Handling Social Media PR Gaffes
The key to handling a PR gaffe correctly is being prepared to act quickly and decisively. Hopefully, you'll keep these tips in mind should you ever need them.
1.     Never delete controversial statements without an explanation or apology.
2.     Don't deny it. Just apologize quickly and move on.
3.     Don't stress too much. These types of stories tend to have very short self lives.
4.     Find creative ways to capitalize on your PR mistakes.
Have you made any online PR mistakes? Share your experiences by leaving a comment.
This article is written by Mickie Kennedy, founder of eReleases (http://www.ereleases.com), the online leader in affordable press release distribution. Download a free copy of the PR Checklist – a 24 point list of Press Release Dos and Don'ts here: http://www.ereleases.com/prchecklist.html