If you're having trouble with a PR campaign, you may look to other sources for help. This could be in the form of past campaigns, your competition, or PR resources (hey, like this one!). But is there another, more unique source expert in how to handle your public and fans?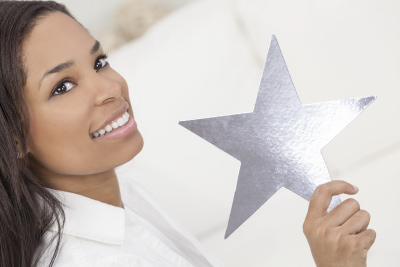 Few people know more about handling the public than celebrities. They're forced to deal with it every single day whether they like it or not so it becomes second nature to them. Instead of perusing the latest PR article, try taking some advice from the stars.
Always Be On Guard
A lot of this advice depends on the celebrity you choose to follow. People like Tom Cruise simply don't have the option of hanging out in regular public as they would get mobbed anywhere they went. When almost 100% of the world's population knows who you are privacy just isn't a thing you get to enjoy.
However, there are some similarities between someone like Tom Cruise and, say, Tom Wilkinson. Both know that at any time someone may come up to them and ask for an autograph or to shake their hands. They also know someone may scrutinize them for something that isn't even their fault.
How many times has a customer complained to you about a problem you had nothing to do with? Shipping, for instance – you know you sent the package, but the carrier lost it and now the customer is mad. Although the post office lost the package, the customer only knows to be mad at you.
Celebrities know that at any time they may have to diffuse a situation like this, and so should you. Know in advance what you'll do when presented with an issue like this and you'll be fine when it happens.
Project the Image You Want
It would probably shock you to learn just how much power celebrities exercise over their images. Once in a while something like the Mel Gibson blow-up happens but for the most part they have crazy control of what people see and don't see.
Wouldn't you like to have that kind of control over your company's image? You can, but only if you know what that image is in the first place. You may think your business projects security, for instance, but in reality it should be one of versatility. Knowing this comes from careful self-scrutiny.
After you've decided on a proper image you can plan exactly how you want to achieve this. Remember that every word and picture you send out to the public dictates what they think and feel. Just like a celebrity, businesses have to rely on people's interpretations of the facts when it comes to their image. Sometimes that doesn't go as planned, but there's not much you can do besides taking the time to plan it all out.
If your company was a celebrity, which celebrity would you be?
This article is written by Mickie Kennedy, founder of eReleases (http://www.ereleases.com), the online leader in affordable press release distribution. Grab your free 160-page copy of the Big Press Release Book – Press Releases for Every Occasion and Industry here: http://www.ereleases.com/insider/bigbook.html