Writing a book is a stellar way to prove your expertise in your field and further your personal brand. Just don't let your book writing process backfire by making any of these common mistakes: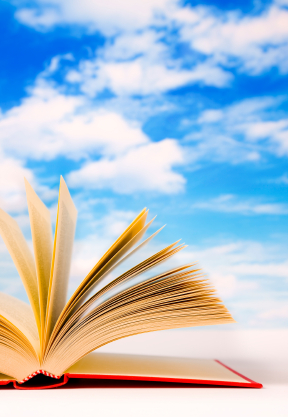 1. Telling, and Not Showing – Anybody who survived English 101 has heard this phrase, but it's easy to forget when we're furiously spewing all of our knowledge from our brains to our keyboards. But think about it, what would you rather hear – a description of the "average" life of an expert like you, or a real scene from your life, written as if the reader were there, experiencing the tension or the joy with you? Use telling, or "summary," to sum up the slow parts of your book, but hook the reader by using showing, or "scene," to highlight the important scenes in your book. And it doesn't have to be just your life. Share stories from friends, colleagues, and people you have helped. (Just be sure to get legal permission before printing names and identifying details.)
2. Including All the Details – The hilarious time you spilled lemonade on Grandma Mabel when you were four isn't generally going to be pertinent to your book about your pop singing career. Resist the urge to cram your entire life into one book, and focus. People don't read Warren Buffet's biography for his cooking tips; they want to know how he secured his fortune. Keep that in mind and stay on topic.  And remember, you aren't limited to just one book per lifetime. If you can't fit it all in, write a second book with a different focus.
3. Not Hiring a Professional Editor – You were always a fairly decent writer, so you can just skip the couple thousand dollars it will take to have a professional editor look over your book, right? Wrong. Professional editors can turn a merely decent manuscript into a gem. They can improve your writing style, your vocabulary, and, of course, make sure everything is properly punctuated. Hire a professional editor who is familiar with your industry. He or she may even be able to give you some tips on "what's hot."
4. Paying No Attention to Book Cover Design – You can't judge a book by its cover? As it turns out, people can, and do.  People are innately visual creatures, and will be turned off by a bland book cover, or possibly even ticked off by a misleading one. (I.e. Sure, Twilight-crazy teens will pick up your life coaching manifesto if it has a vampire on the cover, but they sure won't read it for long.) Hire a professional graphic designer with experience in book cover design to capture your book's theme in a professional, tasteful way. (Or, if your book isn't professional and tasteful, I'm sure you're graphic designer will have a blast designing that cover, too.)
5. Failing to Market the Book – Unless you were extremely lucky and caught the eyes of a publishing house with a big marketing budget, you will likely be tasked with marketing your book on your own. Don't think you can email your database or slap a notice up on your website and then be done with it. Start a word-of-mouth campaign, promote the book with public appearances, or contact independent or niche bookstores and ask them to carry your book. And don't stop there – get creative. Did you mention a certain radio station in your book? Send the station manager a free copy of the book and ask for an interview. Or is the main character of your book obsessed with skiing? Offer a free excerpt to skiing publications.
Writing a book is hard enough without shooting yourself in the foot by making one of these costly little mistakes. So mind your writing Ps & Qs, create a marketing strategy and focus, focus, focus.
This article is written by Mickie Kennedy, founder of eReleases (http://www.ereleases.com), the online leader in affordable press release distribution. Download a free copy of the PR Checklist – a 24 point list of Press Release Dos and Don'ts here: http://www.ereleases.com/prchecklist.html