Press releases are, and have always been, a potentially powerful but rather inefficient way of reaching the people in which you're most interested. And today, the press release tactic is based on an aging PR model. Experienced practitioners refer to the old model as 'Influencing the Influencers.' It is an expression coined by a famous west coast based public relations man who in the last century held to the view that a handful of people in the media influence what the rest of us see, learn about, think, and know. This was as least somewhat true years ago and still is to some extent today. But some new models have emerged that can bring more efficiency to the system.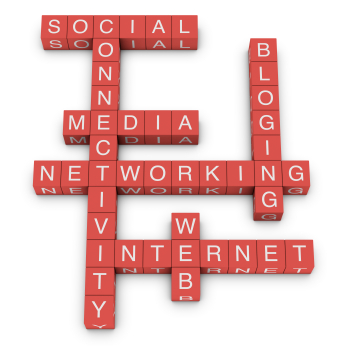 A former associate of mine used to say, "If you're interested in the aerodynamics of dimples on a golf ball, trust me, there is someone talking about it in the blogosphere." I used to think that was a bit of an exaggeration but for fun the other day I decided to check it out. Courtesy of an advanced search of blogs using Google, I found this post about using golf ball dimples to improve automotive fuel efficiency. And it is just the first of http://blogsearch.google.com/blogsearch?as_q=golfball+dimple&num=10&hl=en&ie=UTF-8&ctz=300&c2coff=1&btnG=Search+Blogs&as_epq=&as_oq=&as_eq=&bl_pt=&bl_bt=&bl_url=&bl_auth=&as_drrb=q&as_qdr=a&as_mind=1&as_minm=1&as_miny=2000&as_maxd=4&as_maxm=11&a 6,989 search results on the term 'golfball dimple.' A better example, if you are in the golf ball business, might be this post entitled, "How Many Dimples Should Your Golf Ball Have?" by a writer named Jan Harper.
Why is this important to know? Let's pretend for a minute you are in the golf ball business, unless you are, in which case you don't have to fake it. Let's also assume you're about to issue a press release about your new golf ball. You'll probably make sure an editor at Sports Illustrated gets a copy and you'll hope and pray it gets noticed and covered. But while you're at it, why not let people like Jan Harper know about it? People with a passion for golf balls are apparently reading her stuff. Admittedly, she's not an editor at Sports Illustrated, (and this may be a little hard to hear) but because she is presumably an independent third party, she also has more credibility with readers than you do. That's because it is assumed you'll put the best spin on your story. There's nothing wrong with that. It's your job. But people like Jan Harper are assumed to have no vested interest in spinning anything. Readers trust their peers more than corporate authorities, but that's a big topic perhaps for some later date.
But are there many Jan Harpers out there? Well, I'd bet there are more people writing about golf balls in the blogosphere than there are editors at big time publications with an interest in a press release about golf balls. Here at Technorati, which is one good source for tracking down relevant and popular blogs, you can see there are 715 known posts about golf balls.
In fairness, tracking down bloggers can be tedious at first and learning how to communicate appropriately with them is also very important. They are like editors, only a little different. This is a topic of discussion perhaps for a later date, too. But in the meantime, let me mention just two other ideas to consider.
1.)   Use Your Own Blog
If you have a corporate blog, there's no reason you can't use it to point to your recent news as long as your post isn't offensively commercial. That will send readers away. You might, for example, ask a customer to be a guest blogger and talk about your new product. You could give engineering a little air time to discuss the new product's development challenges. There's a hundred ways to go.
2.)   Try Organizing a 'Blunch'
This is a term I coined to describe planned lunches with known bloggers in various places around the country. These were scheduled for an often travelling marketing VP who would sometimes have a little downtime in various places. Using resources like Blog Catalog, you can search a directory by city, contact a handful of relevant bloggers and invite them to lunch. These were amazing sessions. Apparently nobody, or very few people, invite bloggers to lunch. And, some bloggers can be both very lonely and very hungry.
Lastly, are there reasons you wouldn't consider some of these social media options? Sure. Risk is one. If your new golf ball is a shabby product, average people will heap withering scorn upon it, all completely outside your control. But even the world's strongest press release isn't going to salvage a bad product for very long, if at all. The risk of social media is that it is a two-way street versus the one-way broadcast alternative of a press release. People who prefer to be in control can often be reluctant to join what they see as the rough equivalent of an open public focus group by way of an unchecked community forum where anything goes.
This article, written by Sterling Hager, originally appeared in PR Fuel (http://www.ereleases.com/prfuel), a free weekly newsletter from eReleases (http://www.ereleases.com), the online leader in affordable press release distribution. To subscribe to PR Fuel, visit: http://www.ereleases.com/prfuel/subscribe/.