There's no doubt that social media has made a huge impact on the world of PR. For companies looking to use social media to get the word out, there is no shortage of products and services that are billed as tools to gain exposure on blogs and social networks.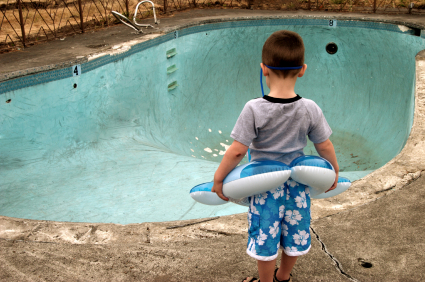 One of those products is the "social media release", which is, in short, a press release designed specifically for distribution through social media channels. The features of these social media releases vary by provider, but generally they include one or more of the following:
Distribution to various social media outlets.
Comment functionality.
Social bookmarking for popular social media services.
The ability to include of greater multimedia content, including video and audio.
Companies are sold on the idea that these features will give their press releases a bigger edge when it comes to reaching bloggers and influencers on popular social media websites. But is this really the case?
In my opinion, the answer is generally "no". The reason: there's nothing social about features. Just because your press release is distributed to social media outlets, for instance, doesn't mean that people there are going to read it. Just because your press release permits comments doesn't mean that people are going to be motivated to leave them. And just because your press release has buttons that enable readers to "share" it on popular social media services doesn't mean they will.
In essence, most social media releases are nothing more than traditional press releases with a few bells and whistles added. These bells and whistles might give companies warm, fuzzy feelings but they're unlikely to help them effectively reach people through social media channels.
Doing that requires far more than a few extra features. It requires writing a different kind of press release and understanding how it's likely to catch on in the world of social media. Here are six tips for truly social press release distribution:
Headlines = linkbait. Most press release headlines are boring. That's bad news generally, but even worse news when it comes to your chances of seeing traction in the blogosphere and on social networks like Twitter. So make your press release interesting from the get-go: ask a provocative question, make a bold declaration, find a way to reference something topical. A creative, interesting headline is a linkbait must and will encourage others to share your press release.
Ease off the PR-speak and techno-mumbo jumbo. Bloggers and influencers on Twitter are not your typical journalists. They're less likely to care about how you package your release; they want substance. That's all the more reason to refrain from using words and phrases like "leverage" and "market-leading." They set off BS detectors like there's no tomorrow.
Build and use relationships. A press release is cold and impersonal. Few bloggers, for instance, are watching the wires looking for press releases to blog about. This is why relationships are so important. Outreach is crucial in social media circles. But don't confuse outreach with unsolicited pitches. Being able to approach people you already know makes all the difference, which means you'll have to do the legwork in building up your street cred. Getting an executive or employee active on Twitter and commenting on blogs are two easy ways to become a visible part of "the community."
Personalize. When reaching out, don't hesitate to adjust your press release "template" for the person it's being hand-delivered to. If you're reaching out to a blogger, for instance, how can it be made more interesting to that blogger specifically? Perhaps he wrote about a similar subject in the past. Or perhaps he complained about something that your new product or service solves. Whatever the case, don't be lazy: personalize where appropriate.
Don't be the boy who cried wolf. Bloggers and influencers aren't going to bend over backwards to promote your company. So don't expect them to jump at the opportunity to share every bit of news you reveal in a press release. Before making a social media push, ask yourself a simple question: is this something people will genuinely be interested in? If the answer is "no", save your goodwill for a time when the answer is "yes."
Be open and available. Be prepared for feedback of all kinds when you reach out using social media. Even if the response you receive isn't entirely possible, being open to feedback and making yourself available to respond constructively can go a long way in getting the positive publicity you desire. By following these tips, your press release will have a much better shot at getting attention through social media channels. And the best news of all: you can save the money you would have paid for that "social media release."
This article, written by Patricio Robles, originally appeared in PR Fuel (http://www.ereleases.com/prfuel), a free weekly newsletter from eReleases (http://www.ereleases.com), the online leader in affordable press release distribution. To subscribe to PR Fuel, visit: http://www.ereleases.com/prfuel/subscribe/.