Have you filled out your LinkedIn Skill set yet? Of course you added your excellent typing skills and WordPress expertise, but what about all the other stuff? Did you throw in those two years of tap dance? How about your extended knowledge in astronomy?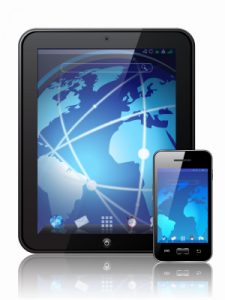 Think those are irrelevant? Then you're not using Skills right! LinkedIn has made it even easier for you to connect with other like-minded professionals with this new feature. Let's take a look.
The Basics 
LinkedIn Skills is all about presenting the professionals who frequent the site as the living, breathing skilled folks that they are. Being a well-rounded person, of course, doesn't mean living in your business suit 24/7, so LinkedIn users can now share what really drives them. And, naturally, it's not always business!
LinkedIn's helpful Skills homepage offers a variety of subjects to start out with.
–      iPhone
–      Physical Therapy
–      Apache Hadoop
–      Java
–      Ballet
–      Android
The intro section offers a few tech savvy skills to choose from, plus some more active ones such as ballet, and physical therapy. Heck, the ballet dancers might be interested in hearing from a tap dance enthusiast! And these skill subjects are just the tip of the iceberg, especially considering this is a brand new feature.
How to Use It? 
It might be great and fun and all to list your favorite activities and skill set, but what will this do for you? The site is all about making connections, so use this to your advantage. Try poking around and see what others have listed so far. You might be surprised to find out they've listed the same interests and skills as you!
After that, you're Alice down the rabbit hole. Suddenly you're chatting with others about tap dance and astronomy while gaining their contact info. Then you'll notice on your profile LinkedIn has pointed out companies and jobs that involve your particular skill set. You can also look at skills similar to yours and compare how they're growing in comparison to yours. If you're recruiting, you're in luck. Your hot prospect is suddenly a well-rounded person rather than just a resume and serious-faced headshot.
Get out there and try it today! LinkedIn Skills adds a much-needed dimension to LinkedIn's professional social media interface and could lead to big things for the popular networking site. Not to mention big things for your future prospects!
This article is written by Mickie Kennedy, founder of eReleases (http://www.ereleases.com), the online leader in affordable press release distribution. Grab three ebooks, including My Facebook Formula, a free report on Facebook and why you should be using the largest social network for your business, here: http://www.ereleases.com/insider/freebooks.html