The walk-off home run. It's one of the biggest moments you can have in baseball. For you non-sports fans out there, the walk-off home run happens when a player hits a home run in the bottom of the final inning, that instantly ends the game. It's called a walk-off because both teams walk off the field immediately afterward since the game is over. It's as exciting a finish as you can have.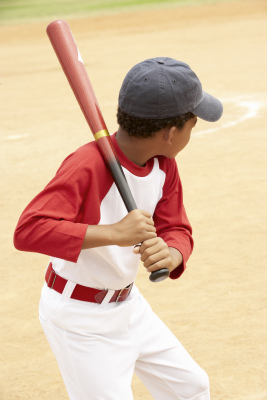 And that's the type of excitement you should strive for when delivering a speech. You want to walk off that stage with everyone blown away by what just happened. You want to leave them wanting more. You want to, as George Costanza once said, "leave on a high note."
But that's often easier said than done. Many people struggle with capping off their speeches with a bang. Instead, they risk undoing everything they've said up until this point by ruining the ending. And make no mistake, a bad ending to your speech truly can negate everything else. People remember what you say last, and if you don't get it right, the rest of your speech might not matter all that much.
With that in mind, here are some tips to help you close your speech in the best way possible.
Make your point with a story — I'm a big fan of using personal anecdotes in speeches for a couple of reasons. First, it adds an authentic touch to your speech. Your audience will feel more connected to you when you reveal something personal about yourself. They can relate to the story and to you, so they're going to listen more closely to what you have to say.
Second, anecdotes are an effective teaching tool. A relevant story can be the perfect vehicle for making your point in a way that your audience can easily understand.
Refer back to your opening — Great speeches often use the bookend approach in their structure. In other words, the speaker opens up with a story, quote, metaphor, or powerful statement and then closes the speech by referring back to that opening. It puts a neat bow on the speech and achieves symmetry. It's a good way to make sure your main point is drilled into the head of your audience.
Give your audience a challenge — If you're trying to influence your audience to do something, close your speech by challenging them to do it. You can see that tactic used a lot right now since it's election season. The candidates will often close out their speeches by challenging their audience to get off their butts, vote, and make their voice heard.
Use a quote — Is it trite to use a quote to close your speech? Maybe, but if you choose a quote that evokes a strong emotional response from your audience, it can be a very effective way to close your speech. It really all comes down to choosing the right quote to make your point and motivate your audience.
Do you have any tips for closing out a speech? Share your best tips by commenting below.
This article is written by Mickie Kennedy, founder of eReleases (http://www.ereleases.com), the online leader in affordable press release distribution. Download your free copy of 7 Cheap PR Tactics for Success in Any Economy here: http://www.ereleases.com/7cheaptactics.html