Getting the word out about your small business is one of your top priorities. That's why you might be considering hiring a PR firm. A good PR agency can help get your name out there in the media, making your small business known to your target audience. Hiring a good PR agency can absolutely be one of the smartest investments a small business can make.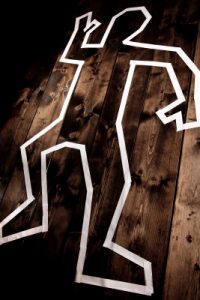 But let's get one thing straight right from the start—not all PR firms are created equal. In fact, choosing the wrong PR agency can cost you a lot of money and cause serious damage to your brand.
The problem is that bad PR firms often spam the press. They do this because they don't have any real relationships with reporters. Instead, they just blast press releases out to a huge, untargeted list of journalists, hoping that by some small miracle someone will bite on your story.
Unfortunately, this scattershot approach to PR instantly alienates journalists. There are few things a reporter hates more than receiving press releases that have nothing to do with their beat or their target audience. It shows them that the agency and the client (you) aren't really interested in helping the reporter find a good story to share with their readers. It's impersonal and in many ways disrespectful as you are wasting their time.
Eventually, using a PR firm that spams journalists will kill your brand. Any time a reporter sees a press release with your company's name on it, they'll instantly disregard it because they've associated your company with spam. And that's a tough reputation to shake. Even if you eventually fire your PR agency, your brand will still be tarnished and getting reporters to start paying attention to you again will be incredibly challenging. You really could do long-term, possibly irreversible damage to your brand by using a bad PR agency.
Of course, the best thing to do is to avoid hiring the wrong PR firm in the first place. You want to choose a company that has real relationships with reporters, a proven track record of getting media coverage for their clients, a knack for storytelling, and that takes a strategic approach to PR. Know what your goals and expectations are before hiring a PR firm, so you can find an agency who will be able to tell you if they are the right fit for you.
What tips would you offer to someone looking to hire a PR agency?
This article is written by Mickie Kennedy, founder of eReleases (http://www.ereleases.com), the online leader in affordable press release distribution. Download your free copy of 8 Shocking Secrets Press Release Distribution Firms Don't Want You to Know here: http://www.ereleases.com/landing3.html