Time for a little brainstorming! You're undoubtedly stocking up on blogs for the holiday season, and you may be running a little low on original ideas. I mean, how many times can you talk about "fixing up your website" and "offering holiday deals" without falling asleep?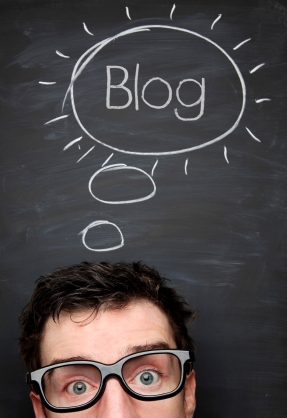 It's even worse when you literally cannot come up with a good idea to save your life. This is not to mention all the time you're spending organizing visit schedules, buying presents…and running your business!
So to help come up with some more fun ideas, let's break them down into categories.
Customer Service
A woefully neglected subject of company blogs during the holidays is customer service. Sometimes businesses get so focused on selling they forget about the follow-up. Spend a little time talking building up helping customers and you'll probably find they'll come searching for you.
Recommended blog titles:
5 Customer Service Success Stories
Return Policies and You
How to Improve Your Time Answering Calls
Bulking Up Your Website for Customer Service
Social Media
If people can't find you, they can't buy your stuff. And during the holidays, this is not only extra important, it's also extra tough to do! Social media can definitely help, though, so try these blog titles on for size.
Recommended blog titles:
How Often Should I Tweet About Sales?
Building a Google Plus Page Just in Time for Christmas
Using Hashtags to Get Noticed During the Holidays
Widening Your Customer Base: Not Everyone Celebrates the Same Holiday
Fun Stuff
Hey, it's the holidays, it's time to relax! Spend a little time talking about the fun stuff in life and you'll see others out there really eat this stuff up…so to speak.
Recommended blog titles:
5 Crazy Uses for Eggnog
Christmas Trees: Where to Find Them and How to Pick Them
Where Your Favorite Holiday Customs Originated
Stories from Holidays Past
Resources
Believe it or not, readers love bulk resource blog posts. If it's a good collection of information, they'll not only use it for themselves, but share it with all their friends and colleagues. It can be a great way to help everyone in your circle get up to speed.
Need Client Gift Ideas? We Got 'em!
5 Blog Posts That Helped Me Fix Up My Store
10 Shipping Resources for the Holidays
25 Hilarious Tweets that Make Me Feel Not So Bad About Procrastinating
What do you usually talk about on your company blog during the holidays?
This article is written by Mickie Kennedy, founder of eReleases (http://www.ereleases.com), the online leader in affordable press release distribution. Grab three ebooks, including My Facebook Formula, a free report on Facebook and why you should be using the largest social network for your business, here: http://www.ereleases.com/insider/freebooks.html