Almost every major company has recently claimed that they have initiated environmentally friendly practices. But time and again these new "green" initiatives have been exposed as a ploy for customers and good public will rather than substantial eco-friendly efforts. This practice, known as "greenwashing," has made "going green" harder for the companies who genuinely desire to build more sustainable practices.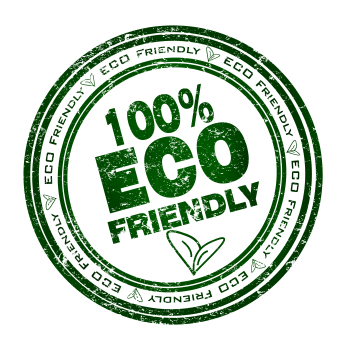 Why do some companies take the low road and greenwash?
People today are hyperaware of issues like global warming, water and air pollution, and deforestation, and are concerned about condoning practices that have been shown to harm the environment. They use their pocketbooks to show that concern. While people have stopped supporting some companies because of what they perceive as harmful environmental impact, they are also often willing to pay a premium for goods and services that they perceive as environmentally friendly. Is it any wonder that some less-than-scrupulous companies decided to try and quickly change their reputations from sooty black to fresh, clean, green?
These days, corporate "greening" campaigns are viewed with healthy skepticism. Here's how to avoid the "greenwasher" label when you simply wish to institute more sustainable practices in your company:
1.)   Disclose Donations and Organizational Memberships – Suspicious environmentalists will be unlikely to believe that your company is switching completely to wind power when several of your board members are also on the board of a big oil company. That's not to say that your heart is not in the right place, but those associations bring up questions and encourage digging. Be prepared to explain donations or associations that might not fit with your new eco-friendly practices.
2.)   Avoid "Astroturfing" – Astroturfing is the practice of misleadingly pushing a corporate agenda through what the public is told is a "grassroots" effort. An example of astroturfing would be when a corporation makes a large donation to a non-profit in exchange for that non-profit releasing public service announcements that detract its competitors.  This practice got its start because many people take information from non-profit organizations at face value, while they are often suspicious of messages sponsored by corporate entities.  While it is acceptable to start a foundation or non-profit to promote your company's green initiatives, be up front about this practice to avoid a charge of astroturfing.
3.)   Be Aware of Independent Studies – While your team may have found that your company's new green initiatives significantly reduced pollution in the surrounding area significantly, other studies may see different results. Be aware of these studies, have your science team read and interpret them, and be prepared to counter any questions that the general public or reporters may ask when comparing the two sets of findings.
4.)   Avoid Misleading Labeling – One greenwashing practice that has received a great deal of negative attention is the misleading label. Companies will often include a prominent "eco-friendly" label on their packaging, but elsewhere, in fine print, admit that the product is only eco-friendly in one respect. Other companies negotiate or buy various "seals of approval," official-looking logos with "green" or "environmentally friendly" in their names, which mislead the public into thinking that the products are greener than they really are. Transparency is the key when going green. If it's only your packaging, but not your product, that has "gone green," say so on the label.
5.)   Be Mindful of Your Company's Overseas Practices – Compared to many parts of the world, the United States' environmental laws are downright restrictive. A company that complies with U.S. law may not uphold the same practices or standards in a country where environmental standards are lax at best. If your company does business overseas, be aware of their practices in those locations. A Stateside "go green" campaign can seem like a hollow promise when it turns out your company is polluting another country.
When your company takes steps to preserve the environment, by all means, announce your corporate responsibility to the world. Just make sure that you do so in a way that is completely above board and apparent, or suspicions – warranted or not – will surely arise.
This article is written by Mickie Kennedy, founder of eReleases (http://www.ereleases.com), the online leader in affordable press release distribution. Download a free copy of the PR Checklist – a 24 point list of Press Release Dos and Don'ts here: http://www.ereleases.com/prchecklist.html