When Google launched its latest search feature, Google Instant, marketers immediately began questioning its potential impact on SEO. In case you've yet to see it, Google Instant shows results for search queries as soon as you begin typing. Think of it as predictive search taken a step further. Now, searchers can have the information delivered to them before they've even finished typing their query.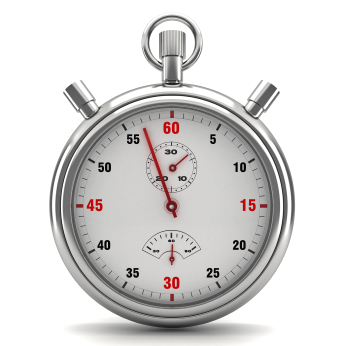 Obviously, Google Instant will have an impact on SEO. It will likely steer searchers toward certain search terms, perhaps causing traffic to other keyword variations to drop. But will it really kill SEO like some people are saying?
Oh, there's nothing like the SEO alarmists to keep me entertained. I've lost count of how many times these doomsday prophets have predicted the death of SEO. Every time, they've been wrong, and in the case of Google Instant killing SEO, they're wrong again.
Sure, Google Instant will offer smarter search predictions. And maybe it will force some websites to tweak the search terms they're targeting as new keyword data starts to develop from these changes. But to proclaim that SEO is now somehow dead because people will be seeing different search results is absolutely silly.
The truth is personalized search is nothing new. It's been implemented more and more, and people haven't been seeing the same search results for a long time now. Not to mention, Google Suggest has been in use for quite some time, so search refinements certainly aren't a new concept.
The bottom line is that the specific queries may change slightly, but searchers aren't going to completely abandon what they were looking for in the first place. When people go to the search engines needing information on a specific product or service (e.g. Houston air conditioning repair), they aren't going to suddenly abandon what they're looking for because of predictive search results. They may end up tweaking their search to something like "Houston AC repair" or "Houston air conditioning company", but they're still looking for the same fundamental thing.
What does all of this mean for you and your website?
Keep watching your analytics – You should always be tracking how people are arriving at your website and what they're doing once they get there. Keep an eye on new search terms people might be using to come to your site or drops in traffic for other keywords.
Focus on giving your audience what it needs – SEO isn't about spamming the search engines or tricking them into ranking you for certain keywords. It's about creating a website that gives your audience what it wants and is looking for. Never lose focus of this.
Remember that keyword research is an ongoing process – Even before Google Instant and Google Suggest, keyword research was an ongoing process. Searchers' behaviors are always evolving, your industry is always changing, and you have to constantly keep tabs on the latest keyword data.
Don't panic – Don't listen to the alarmists. SEO isn't going anywhere. Just stick to the data, and you'll be fine.
How do you think Google Instant will change SEO?
This article is written by Mickie Kennedy, founder of eReleases (http://www.ereleases.com), the online leader in affordable press release distribution. Download a free copy of the PR Checklist – a 24 point list of Press Release Dos and Don'ts here: http://www.ereleases.com/prchecklist.html