Nothing helps the outside of a building or the feel of a room like a fresh coat of paint. Even though the building or room is old as dirt and you've seen it for years and years, it all of a sudden takes on a new life. You don't even have to move the furniture around…though it's still a good idea.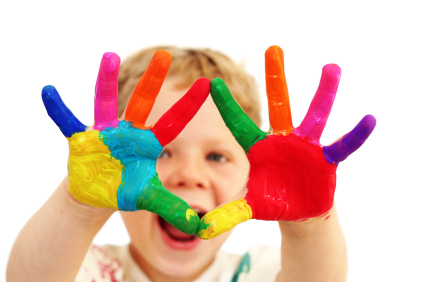 But I digress. I'm here to tell you how your public relations campaign is in serious need of a new coat of paint. If you're having trouble getting excited for the campaign, how can you expect the public to show any interest? All the oomph for your company's PR stems from your gut.
Primer
However, you can't just jump into your new PR efforts without a little foresight and preparation. For instance, your PR wall might be too dark to just paint over. Even if you started out with a nice light tone of off-white, the walls might have eventually turned dark brown. If you attempt to paint them red or dark purple, you're going to have a mess on your hands!
In other words, there's a transition period needed before you jump right into your next PR campaign. Say your usual modus operandi has been purely traditional, with press releases and TV commercials galore. If you were to suddenly switch gears and turn to a fully digital campaign, people might be confused, especially if you had any success before.
Make sure you take this into account when planning out your next move. Try a little integration at first – perhaps make a big deal of the fact you've started up a Twitter account for the business on said commercials and press releases. Eventually, enough people will head over there so it won't be quite as shocking when you also open a Facebook account and fully embrace digital culture.
Two Coats
Another thing to keep in mind is when applying a fresh coat of paint to your office you often must use two coats. It's not that you did a bad job; it's that the paint just doesn't take in some spots. You must give it two coats so the color is even all over the wall.
The same goes for your new PR direction. Sometimes it takes two efforts to really get it going. It's not that you did a bad job; just like the paint on the wall, it takes a little bit more work for it to set in.
Some people are naturally going to object to what you're doing. I remember years ago my great uncle was incredibly upset at all the commercials that talked about "dot com this" and "www that." The technology was too new and he was never going to use it.
Fast forward a few years and I find out he's getting my nephews to look up and trade stocks online! All it took was a little time and tenacity and even my great uncle adapted to the times. So keep giving it your best shot, and if things just don't work out with the new direction, you can always paint the wall back!
What other painting advice translates to PR?
This article is written by Mickie Kennedy, founder of eReleases (http://www.ereleases.com), the online leader in affordable press release distribution. Download your free copy of 8 Shocking Secrets Press Release Distribution Firms Don't Want You to Know here: http://www.ereleases.com/landing3.html