It's pretty simple really. If reporters don't open and read your emails, you won't get the media coverage you desire. It doesn't matter how great your press release is or how compelling your story might be. If the email doesn't get read, your story dies.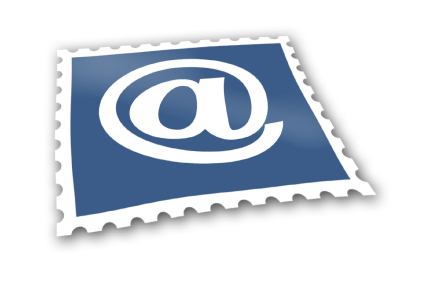 The challenge is that reporters can receive hundreds of emails each day, and they're already busy as it is. Guess what happens? Most of the email pitches sent to them are filed directly into the trash can without ever getting read fully.
So, what can you do? How do you get reporters to snap out of their passivity and read your emails? There is no foolproof way to guarantee a 100% read rate for your emails, but if you do all the right things, you'll put yourself in the best possible position for success.
1. Build a strong email list – One reason for low open rates is that the email list you're using isn't targeted. For reporters, there is nothing more annoying than getting a pitch that's totally irrelevant to what they cover. The more targeted your press release or pitch is to the reporter's interests, the higher the chances of your email getting read and acted upon.

Make sure your media list is segmented by subject, region, and type of publication. The more neatly categorized your list is, the easier it will be to find and target the right reporters.

2. Personalize your emails – Put yourself in a reporter's shoes. Which email are you likelier to read: One that's blasted out to a huge list of reporters or one that's personalized to you? Generic pitches might be faster and easier to send out, but it's a shortcut that often yields little results.

By customizing your pitch to the individual reporter, they're likelier to take notice and read what you have to say. Address the reporter by his or her first name, have a brief opening, reference their past work when possible, and then you can include any generic details that overlap with your other emails.

3. Don't get flagged as a spammer – The reporter has no chance of reading your email if it never reaches his inbox. There are many things spam filters look for in incoming emails, and it's important that you avoid them so you don't get flagged as a spammer.

While this is probably a topic I'll go into deeper in a future post, the basic way to avoid having your emails flagged as spam is to avoid spammy words in your subject line, such as "free", "guarantee", "amazing", "money", etc. Also, try to avoid using strange fonts and formatting in your emails as this can trigger the spam filters.

4. Have a strong subject line – Your subject line determines whether or not the reporter will open your email in the first place or just delete it. Make sure your subject line includes something that lets the reporter know you're pitching news (e.g. "news", "story idea", "press lead", etc.), and try to keep it clear and to the point. Don't try to be clever or intentionally vague with your subject line because reporters don't have time for that.

5. You must follow up – Following up with the reporters you've emailed is essential for success. This keeps you fresh in the reporter's mind, and it helps you move the conversation forward, increasing your chances of earning media coverage.

Your best bet is to follow up with everyone you've emailed within 48 hours of sending the email. If you've emailed way too many reporters to follow up with, at least prioritize your list and contact the most important reporters you're targeting.
What are some of your tricks for getting reporters to read your emails?
This article is written by Mickie Kennedy, founder of eReleases (http://www.ereleases.com), the online leader in affordable press release distribution. Download your free copy of 7 Cheap PR Tactics for Success in Any Economy here: http://www.ereleases.com/7cheaptactics.html