In theory, it's easier than ever to get media coverage for your news. Traditional news reporters, bloggers, podcasters, and a host of other media members of all stripes are always looking for new stories to cover. And with more media outlets than ever before, getting your story out there is pretty easy when you take the right approach of targeting the right journalists and crafting your newsworthy pitch to fit their needs.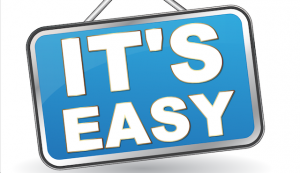 What makes it so easy, theoretically anyway, to get coverage these days?
For starters, as I mentioned at the outset of this post, there are more outlets to cover your news than ever before. Long gone are the days of having only your local newspaper and TV/radio stations to pitch your news to. Now, you have innumerable blogs, news sites, podcasters, video channels, magazines, trade journals, and other outlets to pitch your news to.
The best part? They're all looking for fresh, interesting content. See, these days, news moves faster than ever before, and for a media outlet to stay relevant and hold an audience, they need to pump out fresh, relevant stories on a constant 24/7 basis. Otherwise, their audience will migrate somewhere else.
That's where you come in. Reporters need you. They need something to write about, but not just anything. It needs to be relevant to their audience's interests. It needs to be timely and interesting. In other words, it needs to be newsworthy. There's that word again. It's the most important word in pitching. If your pitch isn't newsworthy (in other words, if no one outside of your company gives two hoots about it), you won't be able to fill the huge content gap that exists today. But if your pitch is contains newsworthy content packaged in a unique, tailored way for each journalist and outlet, the media will jump all over it because they crave content. It's as simple as that.
So, if you're having a hard time getting your news covered, you have no one to blame but yourself. That's the cold, hard truth.
This article is written by Mickie Kennedy, founder of eReleases (http://www.ereleases.com), the online leader in affordable press release distribution. Grab your free 160-page copy of the Big Press Release Book – Press Releases for Every Occasion and Industry here: http://www.ereleases.com/offer/bigbook.html