People and businesses on a budget often don't even bother to factor public relations into the equation. In their minds, PR requires paying an agency a huge retainer to do behind the scenes work with a very hard to quantify return on investment. But there are plenty of PR moves that you can do yourself for free or cheap. Here are just a few: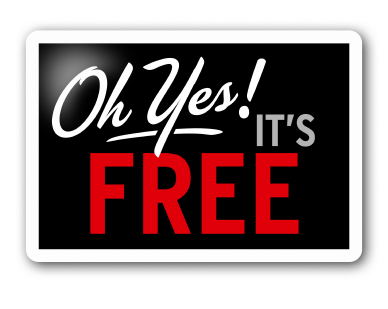 1. Blog Guest Posting – Guest posting on a popular blog in your field is a great way to get your name and your ideas in front of a lot of people who have probably never heard of you. Research your favorite blogs' guest posting policies and then pitch and idea or two to their editors.  Just be sure to comply with blog guidelines, or you may indeed become famous in your field – but as the obnoxious potential guest poster who doesn't do her homework.
2. Asking for Referrals and Testimonials – Are you asking for testimonials and referrals from the people you work with? Even a well placed Tweet like "@JaneDoe just rewrote the copy for my website and I'm already getting conversions" can generate buzz about you. Most people are happy to give you a testimonial or, if you've done a good job for them, a referral the next time a friend needs someone like you.
3. SEO – Many people think of search engine optimization (SEO) as an expensive process involving hiring experts, gaming the Google algorithm, and pixie dust. But truly, SEO is as simple or as complicated as you make it. The more content out there associating your name/brand with your field of expertise, good references, and high quality work, the higher your Google ranking will rise. Stay focused on linking your name with your goals and SEO will follow.
4. Giveaways – Nothing generates good will (and good PR) like a freebie. Give away free product samples. Conduct research and offer it up as a valuable free whitepaper.  Or write a handy tutorial that will be searched and re-searched by people needing an expert for years to come. Plus, giveaways often take on a life of their own on the web, generating free PR for you.
5. Infographics – People are visual and the web is a visual medium. Go to any bookmark site like Digg or Reddit and chances are at least one top story will be a web comic, infographic or other image-reliant article.  Create an infographic or take a picture that will resonate with your target audience, then bookmark it on Digg, distribute it through social media, blog about it, and send it to others who will find it interesting. A picture is worth a thousand words. Take advantage of that!
Sure PR is hard to quantify, but you'll know it once you have it because people will start to look to you for advice or to hire you.  Even if you're on a shoestring budget, you can start implementing some of these free and cheap strategies today.
This article is written by Mickie Kennedy, founder of eReleases (http://www.ereleases.com), the online leader in affordable press release distribution. Download a free copy of the PR Checklist – a 24 point list of Press Release Dos and Don'ts here: http://www.ereleases.com/prchecklist.html