If there is one phrase that copywriters hate hearing from clients, it's "My wife is a grammar teacher…" Being in and around marketing for most of my life, I know a number of copywriters, and almost all of them have run into clients who have grammar teacher spouses that insist on getting involved in the project by lending their "expertise" through editing copy.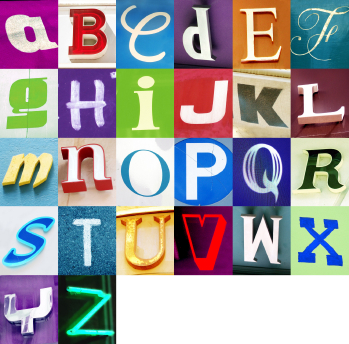 For copywriters, this is a nightmare.
That's because sales copy is completely different from the type of writing that we're taught growing up in school. Copywriting isn't about adhering to an archaic set of rules. It's about getting your message across clearly so that customers can understand it. Great copy speaks to the audience in a language they understand…even if that language isn't necessarily correct, according to your high school grammar book.
Think of it like this. You talk to your spouse differently than you would your boss. Guys talk to their girlfriends differently than they do to their buddies. It's all about matching your voice to your target audience.
Here are some examples of grammar rules that are okay to break in your copy:
Beginning a sentence with conjunctions – At some point, it was decided that you can't begin a sentence with a conjunction. And we just blindly accepted the rule (see what I did there?). There's nothing wrong with starting a sentence with a conjunction. It's an effective way to emphasize your point and to keep your copy moving along at a good pace.
Ending a sentence with a preposition – I don't know what this rule is all about (oops! I did it again!). But I do know that it's silly and outdated. When writers try to change their sentences to ensure they don't end with a preposition, they often end up with an awkward sentence that is stripped of its conversational feel.
Using contractions – It's totally okay to use contractions is your copy. Most people talk using contractions, so it's only natural to use them when trying to create a conversational tone.
Using fragments – Most people don't have the time to read a long piece of copy. They browse over it to pick up the main points. Fragments, when used effectively, can help you quickly communicate information to hurried readers. You can also use fragments to emphasize a point or to create a certain pacing in your copy.
Writing very short paragraphs – I remember being told that paragraphs had to be at least 3 sentences long. In copywriting, that's not the case. Short paragraphs can be helpful for making your copy easier to scan.
In most cases, your customers don't want to read copy that's long and written with a very formal tone. The best copy has a conversational tone that mimics the way your target audience speaks. So don't get caught up with making your copy grammatically correct. Focus instead on how well your readers can understand and relate to it.
Can you think of any great ads that use improper grammar?
This article is written by Mickie Kennedy, founder of eReleases (http://www.ereleases.com), the online leader in affordable press release distribution. Download a free copy of the PR Checklist – a 24 point list of Press Release Dos and Don'ts here: http://www.ereleases.com/prchecklist.html