Here's something you're probably just realizing: customers are more skeptical than ever. With so many people doing business on the internet these days, people are getting burned by scams left and right. And quite frankly, there's so little online regulation of businesses that there's no sure-fire way for customers to protect themselves from falling victim.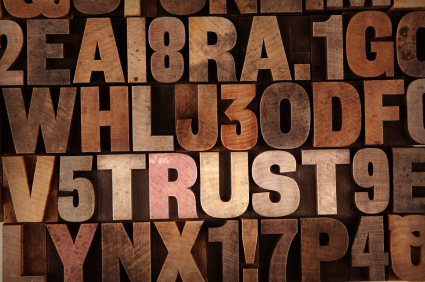 That said, now more than ever you have to work your rear off to gain the trust of potential clients. No longer will people click that buy button just because you have a website that looks good. You have to go out of your way, taking specific steps, to gain credibility.
And case studies are a great tool to do just that.
Testimonials Can Ring Hollow
At this point, it's pretty much standard to include customer testimonials on your website. And while statistics show that testimonials definitely help your offer seem more legitimate, the truth is that often they seem flat out made up. After all, what's to keep someone from creating an entire page of fictitious reviews? Sure it's against the law, but do you really think anyone's paying that close attention?
Probably not.
Case Studies Offer Something Tangible
The fact is that case studies, by their very nature, are more reliable. While anyone can just type out a quick testimonial in a matter of minutes, a good case study can take hours upon hours of research and preparation. That's because they present real world applications of your service offerings. When a potential client reads one of your case studies, they will be able to identify with a business owner in a similar situation to their own. In fact, they may be facing the exact same problem that you detail in your case study.
Once they read how you systematically solved the problem, they'll have no choice but to think, "Hmm…maybe they can do the same for me." Along the way, you want to include hard numbers, stats that show beyond the shadow of a doubt how your product or service fixed the issue. This could be something like:
Growth statistics
Increased conversion rates
Higher search rankings
Actual statistics give something tangible to hold onto.
Should You Write Your Own Case Studies?
Here are a few things to consider before undertaking your own case study:
Have you ever written something similar before?
Do you have the time to put forth the effort required to write a fantastic case study?
Do you know how to get the hard data?
Many smaller businesses will contract out their case studies to freelance writers. If you choose this route, you can provide them with the basic notes and then they can handle the rest. Just be sure to choose your writer carefully.
Considering writing a case study? Share your ideas in the comments section!
This article is written by Mickie Kennedy, founder of eReleases (http://www.ereleases.com), the online leader in affordable press release distribution. Download your free copy of 8 Shocking Secrets Press Release Distribution Firms Don't Want You to Know here: http://www.ereleases.com/landing3.html