Looking for new ideas for your blog? You might want to look elsewhere. However, taking a look at blog posts you should never write again can also be helpful as they can show you what NOT to do.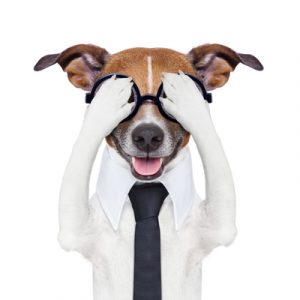 The following blog posts are ones your readers have seen over and over, likely from your own blog. As such, they are so tired of reading these they will immediately pass it by to read something else, meaning they might head to another site entirely and not buy a single thing from you.
Have you written any of these lately? If so, it's time to delete it and start over.
The "Where I've Been" Post 
Have you taken an extended hiatus and been away from your computer for a month on a vacation to Bora Bora?  That's terrific; I hope it was a great vacation. You should absolutely write a great post about, say, taking vacations as a business owner, or what your trip to Bora Bora taught you about the bonsai tree business you run.
What you should NOT do is write a whole post about your trip and try to explain why you left. People might be interested in where you went, but they certainly don't care to hear any drawn out explanation of why you left or why you're suddenly back. Just get to writing a real post you know they'll enjoy and be done with it.
The "Can't Wait to Show You My Secret Project" Post 
It's great to be excited about what you do and what you're selling. If you don't have enthusiasm for your work, nobody else will. To get people excited you have to pumped yourself, and customers can usually tell in your writing when you're feeling it and when you're not.
You run into trouble, though, when you spend a lot of time hyping something up a little too much. If you have a secret project coming up you can't wait to talk about, that's great – but don't post countless blogs about how great the project will be when it comes out. Overhyping it can actually diminish the excitement when the product actually launches.
If you do need to post about it, make sure it's a post with actual substance and not just to try and get people excited. If the project is cool enough they'll get excited on their own time.
Top Whatever Posts 
"Top 10 Amazing Ways to Use Our Product!" "8 Great Things You Need Right Now, Including Our Product!" "400 Terrific Movies that Remind Us of Our Store!"
I'm not going to sit here and deny that list posts don't do well. In fact, many of them get passed around and reposted on social media sites. However, just like overhyping your secret project, overdoing the top ten/eight/five lists can actively kill them for your audience.
The problem is many bloggers turn to this format when they can't think of anything else. After a while it becomes a habit, one that's difficult to break. Try to think of fresh new ways to present your great info rather than making it into a list so you don't fall into this trap.
What's a blog post you hope you never see in your life again?
This article is written by Mickie Kennedy, founder of eReleases (http://www.ereleases.com), the online leader in affordable press release distribution. Download a free copy of the PR Checklist – a 24 point list of Press Release Dos and Don'ts here: http://www.ereleases.com/offer/prchecklist.html