You've heard all the wisdom about how blogging helps you establish a credible online presence, get to know potential clients and customers, and boost your personal or brand SEO. You've probably even seen this wisdom in action. But what do you do when you can't stand to look at that blank text box anymore? You know you should blog, but the ideas (not to mention the initiative) just aren't there.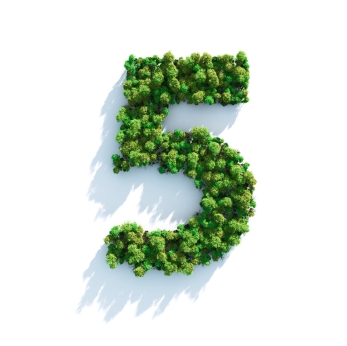 Here are five blog ideas for when you're sick of blogging:
1. Ask a Question – Your mind is a blank slate. You absolutely, positively cannot squeeze another clever thought, news update, or funny anecdote out of your brain and into WordPress. So why not turn the tables instead and ask a question of your readers? Even something as simple as "What keeps you coming back to this blog?" still, technically, constitutes a blog post. And you never know – you might get some amazing insight into your readers' minds. A twist on this tactic is running a reader poll or survey.
2. Update an Old Post – Dust off an older post and update it, highlight it, or come up with a new take on it. If you've already written about it once, it must have interested you at some point, right? Keep in mind, this only works if you've been blogging for awhile. A post from two months ago does not an "archived" post make.
3. Write a List Post – What do you blog about? Make a list of the "10 Most Important…" or "10 Most Overlooked…" or "10 Most Worthless…" something or others in your field. List posts are easy and fun to write, and, as a bonus, people tend to gravitate toward them.
4. Write a Link Post – Would you look at that? Just because you don't feel like blogging doesn't mean that millions of other folks are also having an off day. Find several other posts having to do with your blog topic – either classic favorites or the newest and freshest posts out there – and share them with your readers.
5. Don't Blog – This is an extreme measure, especially if you blog as part of your livelihood. But sometimes you just don't have it in you to blog. That's okay. You deserve a break, and your blog can take it. Just don't let your break extend into a vacation and your vacation extend into a sabbatical, and your sabbatical … Well, you know. If you do find yourself increasingly unwilling to blog, chances are there's something bigger going on than just an off day. Reevaluate. Maybe it's time you and your blog parted ways?
Blogging might satisfy us like a delicious peanut butter cookie, but just like you don't want to stuff yourself with cookies every day, neither can you turn yourself into a blogging automaton. Employ some of these strategies on your blogging off days.
This article is written by Mickie Kennedy, founder of eReleases (http://www.ereleases.com), the online leader in affordable press release distribution. Download your free copy of 8 Shocking Secrets Press Release Distribution Firms Don't Want You to Know here: http://www.ereleases.com/landing3.html