We all want to be known as the expert. Experts are the ones who get slews of media coverage. Experts are the ones who make money.
But becoming an expert isn't easy. Even if you actually have the knowledge of an expert, getting others, particularly reporters, to see you as an expert and an influencer is challenging. Some business leaders invest huge sums of money and time trying to achieve expert status because it's so vital to their success. And they still fail.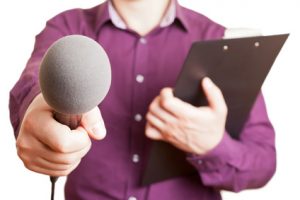 One of the challenges is that the digital age has given everyone a voice. No matter what niche you're in, I'm willing to bet there are lots of people blogging, Tweeting, Facebooking, podcasting, and creating eBooks about it. So how the hell are you supposed to stand out from everyone else and position yourself as the expert reporters turn to?
Become the best at one particular thing—Being a jack-of-all-trades isn't what attracts reporters. They want to talk to someone who is the most knowledgeable on a very specific subject. Focus on a targeted niche, and build everything around that. You might think that this would limit your audience, but instead, it will help you stand out and appeal to a much more targeted audience.
Do your own research—You want to be the source of data related to your expertise. You should be the one making new discoveries based on your own research and surveying. This makes you the source of all valuable information in your niche, and it makes you the person reporters will want to talk to.
Spread your influence from within—You're not going to become the top influencer in your industry overnight. It takes time. Spreading your influence is a gradual, snowball-like process. You must first start small by targeting the people you already know. Start focusing on building relationships with the thought leaders and connectors that already exist in your network. Engage them in building your content. Feature their expertise in your blog posts and other content. They'll share it with their audience, helping you gain more visibility and connecting you with more influencers in your industry.
What do you think is the key to becoming the expert reporters want to talk to? Let us know by leaving a comment.