There's value in a business blog. It's a known fact. A successful blog can:
Set you up as a thought leader in your industry
Get your name out to a whole new segment of the market
Increase your company's sales
But odds are your blog won't do any of that.
Whoa, wait a second?! Are you telling us we shouldn't run a blog for our company?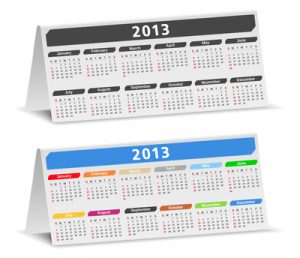 Not at all. I run one for mine, right. But statistically speaking, you're going to fail. In fact, the vast majority of blogs tank before reaching their second birthday. But luckily for you, you don't have to be a victim to the statistics.
The fact is that if you're armed with the right information, and you respond accordingly, your business blog can be a success. The key lies in careful preparation.
Why Do Most Blogs Fail?
Everyone begins with the best intentions. Their head is full of ideas and they just can't wait to get in there, share, and converse with their readers. But after a couple of months, the ideas begin to dry up, and suddenly blogging takes a backseat to all the other more pressing matters that need your attention.
What once seemed easy turns out to be a whole bunch of work. And that work doesn't pay off immediately, so you let the blog sit and ferment. How can you avoid this sad story that plays out with most blogs? Again I'll say it, the key lies in careful preparation. 
Get Organized with an Editorial Calendar
Starting things out with an editorial calendar has many advantages.
It helps you set a schedule so you don't just post whenever you feel like it (which inevitably ends up with you not posting).  This ensures content comes through repeatedly, allowing your readers to get used to when they can expect a new post.
Allows you to have ideas when the well runs dry. If you just expect to sit down at your computer to write and for an idea to magically pop into your head—good luck. But if you set up an editorial calendar, the idea will already be there when you sit to write. All you have to do is expound upon it.
It keeps you organized. As a small business owner, or even if you're a PR rep for a larger company, you're busy. You wear more hats than will stay on your head. An editorial calendar will make sure your blog stays a priority, as it will help things run more smoothly when you sit to write, making sure that blogging doesn't take more time than it should.
Ways to Help You Get Started
So the editorial calendar thing sounds great. But how do you create one? Here are a few things that can help you get one set up fairly quickly (and easily).
Use the StressLimit WordPress Editorial Calendar Plugin. If you've got a WordPress blog, we highly recommend you download and install this plug-in. With approximately 50,000 people using it, you have to think it's pretty useful. Benefits include ease of use, drag and drop features, and accessibility (it's right there in your CMS). Oh, and did I mention that it's free?
Don't discount proven brainstorming techniques. Once your calendar is set up, it's time to brainstorm. Remember, there are many proven ways to brainstorm more effectively. Whether you're listing or making a web (or using one of the million cool mind mapping apps on your iPhone), remember this. When it comes to brainstorming, the idea is to get a many ideas down as possible. This isn't the time to judge your ideas and decide which ones are genius and which suck. Set yourself a timer and just start putting down everything that pops in your head that is remotely related to your blog. You'll be surprised how many seemingly terrible or silly ideas turn into great blogs posts that readers will love.
Consider other authors in advance. Finding guest posters has many benefits that we've described over and over on here. Do it. But do it in advance. Schedule them way ahead and put them on your editorial calendar. Find out what the author is writing about and add that too to make sure you aren't covering the same topic around the same time. This can also help you get more ideas, as seeing the guest blogger's topic may give you ideas for follow up posts you can plan afterward.
 Do you use an editorial calendar? Tell us about your experience!
This article is written by Mickie Kennedy, founder of eReleases (http://www.ereleases.com), the online leader in affordable press release distribution. Grab three ebooks, including My Facebook Formula, a free report on Facebook and why you should be using the largest social network for your business, here: http://www.ereleases.com/insider/freebooks.html