We've all seen them – those Twitter users that follow thousands upon thousands of people. But what for? What's the point in following all these people when the majority of them don't even follow you back? Not to mention, half of them are probably spamming bots that could even pose a risk to your Twitter account!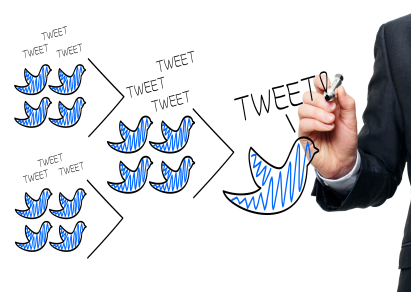 What it comes down to is that many business owners start a Twitter in hopes of drumming up some business. So they feel like the more people they follow, the more likely they are to make connections and get good leads. However, as usual, the old adage "quality, not quantity" rings true in respect to Twitter follows.
So how can you make sure you're following the right people on Twitter? How can you avoid those pesky spammers? Here's a simple checklist to guide you along the way.
Do they have an avatar? No avatar is a telltale sign of a spam account. Any real person on Twitter worth a follow will take the time to put up a photo. And on that note, real photographs are preferable, as they add credibility to the account.
Read their bio. Does their bio tell something about the person or company? Or is it just some spammy looking long link? Is it obvious they're trying to get you to click and go somewhere that looks suspicious? If so, don't follow – and definitely don't click!
Check their link. Yes, I realize I just said don't click. However, if the link in the bio looks legit and follows a bio that reads well, click it to check them out. The more info you gather, the more informed follow decision you can make.
Do they have any followers? If no one follows them you can count on one of two things: either they are a spam bot or they aren't an interesting follow. Whichever the case, you probably don't want to be connected with them. The only exception here would be if they just created a new account.
Read through their timeline. Do they tweet a million times a day? Are their tweets always self-promotional? Are they coarse? If yes to any of those, you don't want them clogging up your Twitter feed.
By taking a bit of care, you can follow the right people and slowly grow your followers list as well. Can you think of anything else to add to the checklist?
This article is written by Mickie Kennedy, founder of eReleases (http://www.ereleases.com), the online leader in affordable press release distribution. Grab three free ebooks, including the Big Press Release Book and Twitter Tactics, here: http://www.ereleases.com/insider/freebooks.html