In his excellent book NewsJacking: How to Inject Your Ideas into a Breaking News Story and Generate Tons of Media Coverage, David Meerman Scott recounts a story that took place on August 13, 2011. On this day, the news media was focused on the Iowa Straw Poll, the first testing ground for the new field of Republican presidential contenders. It was to be a huge story in the political world, but it was overshadowed by another story that unfolded in South Carolina, when Texas Governor Rick Perry officially announced he too was running for the Republican nomination.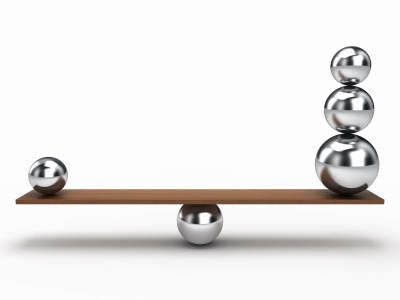 As Scott so simply puts it, "Rick Perry newsjacked the Iowa Straw Poll."
Don't think for one second that Perry hadn't known that this was the perfect moment for him to announce his candidacy so that he could get the maximum media attention. Perry realized that he could capitalize on the big political story of the moment and use it to earn himself some valuable media coverage.
And that's what newsjacking is all about. It's something I've advocated for years. Most simply defined, newsjacking is finding a way to leverage a breaking news story to earn media coverage for your company. It's about finding a way to inject yourself into a current event.
See, when a news story breaks, reporters are looking for fresh angles to the story, expert commentary, and deeper insight into the story and what it means (i.e. its ramifications). That's where you have the opportunity to inject yourself into the story and get yourself some much needed media coverage.
But how can you be successful at newsjacking? The pace of the news is faster than ever before, so if you're not quick to jump on newsjacking opportunities, they'll pass you by. There is no time for hesitation. You have to be ready to act.
Here are some tips to help you out:
Look ahead at upcoming events — Rick Perry knew that the Iowa Straw Poll would be taking place on August 13, 2011, and he knew that it would the perfect time for him to announce he was running for the Republican nomination. You need to be looking ahead to see if there are any upcoming industry events you can newsjack to make yourself a part of the story. For example, there might be a big industry conference that the media is sure to be at that could present the perfect stage for you to unveil your new product, getting you much more attention than you would receive by just sending out a press release at any other time of the year.
Set alerts for keywords and phrases related to your field — There are tons of tools out there that you can use that will send you notifications any time a certain keyword or phrase is mentioned online.  Google Alerts allows you to get notified any time a news story is published that matches the search query you're tracking. Similarly, subscribing to Twitter alerts will give you notifications any time someone Tweets the search phrase you're tracking. Why do this? Because if you're tracking the right phrases, you'll know right when a relevant news story is published, so you can pounce on a newsjacking opportunity before it disappears.
Don't wait for the media to come to you — When an opportunity arises for you to inject your opinion or unique angle on a breaking story, you have to be proactive. Don't wait for the media to find you. Make yourself visible. Write a blog post about it. Tweet about it. Talk about it on your Facebook page. Comment on the stories about it. Discuss it in your podcast. Release a YouTube video on it. And of course, contact journalists covering the story and let them know what you have to offer. The great thing about being proactive and publishing your own content is that it's instantly indexed and a reporter can find it. They could stumble across your Tweet. Or they could find your blog post when searching the web for more information on the story. So, don't sit on your hands and wait for something to happen. Make it happen.
Have you had success with newsjacking? Tell us about it by leaving a comment.
This article is written by Mickie Kennedy, founder of eReleases (http://www.ereleases.com), the online leader in affordable press release distribution. Grab your free 160-page copy of the Big Press Release Book – Press Releases for Every Occasion and Industry here: http://www.ereleases.com/insider/bigbook.html