I love working in PR. It's a career that keeps me on my toes, offers something new and different every day, and gives me the chance to build great relationships with others. But I'd be lying if I said working is PR is easy. It's not. PR can be an incredibly difficult job that offers a lot of rejection and a heaping does of disappointment.
But you know what? I love it, and the job can also be very rewarding. However, I fully realize that a career in PR isn't for everybody. It takes a certain type of person with a particular set of skills (pardon the Liam Neeson reference) to have a successful career in PR.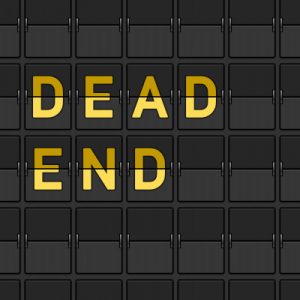 So, if you're young and you're considering pursuing a career in PR, take a moment to read this post. It might save you from pursuing a career that you're not cut out for or that's not what you thought it was.
Here are 8 warning signs that PR isn't the right career for you:
You don't have patience—"Waiting is the hardest part." I hear you, Tom Petty. As a PR person, you'll have to become an expert at playing the waiting game. From waiting to hear back from journalists to having the patience to see a PR campaign through, you must have patience to work in PR.
You hate writing—No, you don't have to be a novelist, but you need to be good with your words. You need to be able to communicate clearly, concisely, and compellingly in your writing. And you need to like writing because you'll be doing it every day. So, if writing is something you hate, a PR career isn't right for you.
You aren't a people person—To be successful in PR, you have to be a people person. You need to be friendly and sociable, and you have to be able to tolerate all different types of personalities.
You don't want to work late nights or weekends—As a PR professional, you never know when you'll need to be available to speak to the media or to meet a pressing deadline. You'll have to be attached to your smartphone, and you'll probably end up putting in plenty of late nights and weekends. If you only want to work 9-5, you might want to consider another career path.
You don't handle rejection well—Can't handle a reporter hanging up on you in the middle of a phone call? Don't want to hear a prospective client diss your pitch? Get discouraged easily at the first sign of rejection? PR isn't the right job for you. Rejection is part of the game, but you have to be able to persist and to never take it personally.
You can't handle intense multitasking—Can't handle doing 5 things at once? PR might not be the right career because you need to be able to pitch the media, pitch prospective clients, manage your clients, formulate PR strategies, coordinate media opportunities, handle crisis-control initiatives, and much more on a daily basis.
You aren't organized—As I just demonstrated above in #6, you have a lot of responsibilities as a PR person, and the only way to make sure everything gets done properly is to be well organized. If you lack organizational skills and being orderly isn't your thing, a career in PR probably isn't the best fit for you.
You don't thrive under pressure—When you work in PR, you're always under the gun. You're constantly facing tight deadlines, dealing with clients who might have unrealistic expectations, and trying to find creative solutions to a range of challenges. This is definitely one of those jobs that if you can't take the heat, you need to get out of the kitchen.
What are some other red flags that PR might not be the best career choice for someone? Share your own by commenting below!
This article is written by Mickie Kennedy, founder of eReleases (http://www.ereleases.com), the online leader in affordable press release distribution. Download your free copy of 7 Cheap PR Tactics for Success in Any Economy here: http://www.ereleases.com/7cheaptactics.html