Sometimes it really just feels like you're preaching to the choir. If this is the case for your blog, it may be time to expand your horizons and grab some new followers.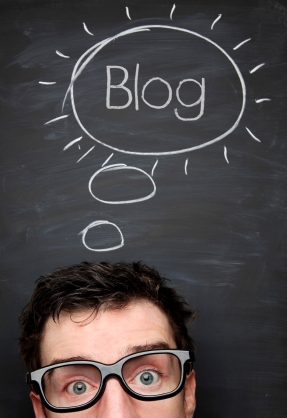 If you have a particularly niche subject for your blog, though, it may be hard to bring people in. It's not that your blog is bad; it's just not something they usually read about! Here are some ways to bring in the general public and make them love your postings no matter what they're about.
1. Make It Relatable
Obviously the reason certain people aren't reading your blog is because they aren't interested in what you're blogging about. But beyond that, why they aren't reading is because they can't relate to the topic.
I talked to a writer friend who was puzzling over an assignment to review a movie based on a musical play. It wasn't anything he could relate to at all. Instead of talking around it, he went in with the idea to talk about how he previously had no interest in musicals but had enjoyed the film (which was true). His editor later passed it around as an example of "how to do a review." When the blogger talked about his own, truthful experience, he was able to relate to others. I.e. Loving musical theater isn't universal, but loving something certainly is.
2. Combine Topics
Don't worry about the general public right now. Instead, figure out a group of people you want to concentrate on. Maybe this group really likes popsicle stick art. Your blog, however, is all about the joys of online poker. Now, it may not seem like it, but there should be a way to combine the two to make an excellent blog post. Your regular readers will enjoy it and the new crowd will share it.
3. Lighten Up the Text
If the subject matter of your blog is challenging, confusing, or just off-putting, it may simply be too hard for others to get invested. However, with a little tonal shift, you may rope some folks in, just by treating it more as a conversation! Some readers react more to a light conversational tone, so help them out by posting one once in a while.
4. Sheer Bribery
There's nothing wrong with a good contest or promotion to bring in some new folks! Give away some freebies on your blog to get the ball rolling. One of the best ways to do this is to have a contest where the answer lies within a blog post. This way, visitors must actually read content on your website instead of clicking a few times and leaving. Once they read your wonderful prose, you've got them hooked!
5. Search In Your Niche
Some members of the niche you're currently writing to may not yet be invested in your blog. One main reason is they may think the truth you're spouting isn't anything particularly new or exciting. To change this, hang out in your usual forums and chat rooms.
When subject matter comes up that relates one of your blog posts, show them just how out of the box you think by posting a link. The controversy may be enough to jar them into clicking and becoming a regular reader.
Do you regularly read blogs about subjects you don't particularly care about? Why?
This article is written by Mickie Kennedy, founder of eReleases (http://www.ereleases.com), the online leader in affordable press release distribution. Download your free copy of 8 Shocking Secrets Press Release Distribution Firms Don't Want You to Know here: http://www.ereleases.com/landing3.html