I'm sure you know the feeling. You wake up one day, look at your Blogger or Blogspot login page, and click away to Reddit instead. It'll just take a second, you keep thinking to yourself, to write up a quick blog post. I owe it to my readers.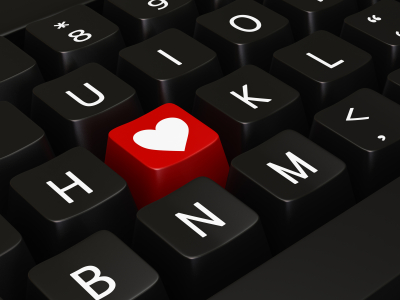 But something is just…MISSING.
How do you get the magic back? It's tough to keep up the romance over so many years, especially if you do a post more than once or twice a week. Here are some tips to shake things up so you can fall back in love with your blog again.
1. Do Something You've Never Done Before
This may seem obvious, but getting out of a rut often just takes trying something brand new! This doesn't just mean writing about a new subject, though. It means trying something you've literally never done before. Always wanted to try shooting a video? Now's the time to do it! Does the process of interviewing your heroes intrigue you? Well, what do you have to lose when you're close to abandoning your blog altogether?
2. Shorten Your Posts
If it's the process of writing that's getting you down, consider shortening your posts. As a result, you should be able to crank out more of them in less time, giving you breathing room. You may think your readers will balk at this, but in the end, is there any real reason your posts are 1,000 words?
Just because you're been doing things one way for years doesn't mean they make sense. Trying to be a little more succinct and see what it does for your productivity.
3. Guest Posts
You want to take a little breather, but you don't want to abandon your readers. Chances are, having been in the blogging game for so long, you know a great many other writers. Call in some favors and queue up some guest posts! I've seen this done on many online comics, and it often leads to great and hilarious results. Plus, when you get back, you may find some new ideas from new friends waiting for you.
4. Look Back on Old Posts
If you really need a reminder why you started blogging in the first place, then head back to the beginning. Go check out some of the oldest posts in your history and remember what you used to be all about.
Especially take note of how much you've changed. Has it been better or worse? Would years-ago you be surprised at present you? What about those ancient writings could you re-adopt to spice up the blog today?
5. Get Organized
Do you find you're having trouble with what to write every day? That can be a real pain in the rear, especially when you feel like you've covered literally everything in the world. What helps me sometimes is to "assign" each day a type of blog post. Monday becomes Money Monday, Wednesday becomes Wacky Wednesday, and so on and so forth. This way, if you do get writer's block, you at least have a jumping off point to get your brain going.
What are some ways you can dream up to fall back in love with your blog?
This article is written by Mickie Kennedy, founder of eReleases (http://www.ereleases.com), the online leader in affordable press release distribution. Grab your free 160-page copy of the Big Press Release Book – Press Releases for Every Occasion and Industry here: http://www.ereleases.com/insider/bigbook.html