When you're looking for a PR firm, you can expect potential suitors to court you pretty intensely. They'll butter you up with compliments on your business and your products, and they'll all promise big things if you hire them.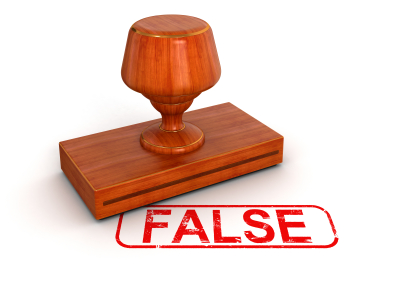 Unfortunately, a lot of these client-PR agency relationships that start with such great promise sour quickly. Usually, it's because the client becomes disappointed with the agency's underwhelming performance. All of those promises the PR agency made when courting the client seemed to fly out the window as soon as the ink dried on the dotted line.
Wouldn't it be nice to be able to avoid this problem altogether? Surely, there must be some way to tell if the PR agency you're considering is full of it.
Luckily, there are some warning signs you should look for that will tell you if your PR agency is deserving of your trust. Here are 5 warning signs that a PR agency is full of…well, you know what.
They're namedroppers – While it's important for your PR agency to have strong contacts with the media, the whole concept of "it's who you know" will only take you so far. When a PR agency spends all its time dropping names of reporters they know, you can usually bet they're full of it. There's a big difference between knowing someone's email address and actually having a real relationship with someone.
They promise to make you a star – Look, you want your PR agency to get you incredible media exposure. That's the point, but when a PR agency goes overboard with the compliments and promises to put your name is bright lights, they're probably just blowing smoke. Your best bet is to find a PR agency that doesn't make such grand promises but instead promises to try to land you coverage in some relevant media outlets that will reach your target audience.
They're yes men – You don't want a PR agency who is going to say "yes" to everything you say. They shouldn't act like every story idea you pitch them on is the greatest thing in the world, because it probably isn't. A good PR agency will tell you "no", even if you don't want to hear it.
They claim to have offices all across the world – PR agencies love to make themselves look bigger than they really are. Many will claim to have affiliate offices all across the world, but the truth is that they really only have some freelancers spread out in different places.
They start making excuses before you even hire them – It's true that your PR agency can't totally control the results you get, but a good agency will be able to make positive things happen for your brand. When a PR guy starts setting the bar really low and making excuses in advance, saying that you may not be able to get media coverage because your products or services just aren't interesting, that's usually code for "we suck at our jobs but still want your money."
What are some other warning signs that a PR agency is full of it? Share yours by leaving a comment below.
This article is written by Mickie Kennedy, founder of eReleases (http://www.ereleases.com), the online leader in affordable press release distribution. Grab your free 160-page copy of the Big Press Release Book – Press Releases for Every Occasion and Industry here: http://www.ereleases.com/insider/bigbook.html