You created your app and now you're trying to sell it. You already know you need to put it up for download. You also realize you should try and get it reviewed as much as possible. But what else goes into marketing your app?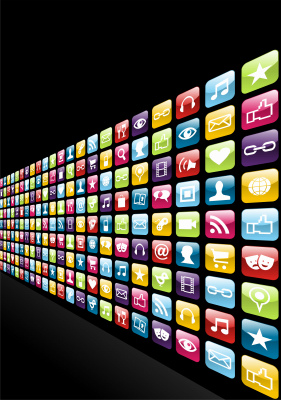 In this post, I'd like to focus on your app's website, which is the single most important piece of advertisement you can have for your app. Even in the age of Facebook and Twitter and all those other social media networks, having a home page to base your operations from is essential. So if your website is as important as I say, then you need to know how to put together one that promotes your app successfully — right? That said, I've come up with 5 tips I think will help you put together the best site possible to promote your app.
Focus on what they want — Obviously, you need text describing your app on the site. But it's important not to get too stuck on describing the features in detail. It's also important not to spend too much time talking about your company. Instead, figure out exactly how your users will benefit from your app. What's in it for them? Once you've pinpointed these benefits, make them pop out from your content.
Include video — By including video, your website visitors can see your app in action before ever downloading. If they like what they see, they're going to click through, download, and give it a try. However, if they never see how the app works, there's less of a chance they will try it out. Make sense? Just make sure the video is of decent quality.
Provide plenty of screenshots — On the other hand, you have to realize that not everyone is going to click play on a video. Some people are just too pressed for time. For those people, make sure you provide plenty of good screenshots that show off the best of your app. Remember that the app store only allows a few screenshots, so this is your place to use more.
Post user feedback — Have reviews? If not, get some. Have testimonials from users? If not, get some! And once you have some good ones, post them on your site. Statistics show overwhelmingly that user reviews increase website visitor trust in your product.
Offer easy to follow instructions — What do you want your visitor to do? What action would you like them to take after visiting your site? You probably want them to download your app, right? So make it apparent. Tell them to download it right now. And make sure you provide easy to find links to do exactly that.
Creating a website for your app? Did you include all these tips? Did we leave anything out you feel is important? 1, 2, 3 … discuss!
This article is written by Mickie Kennedy, founder of eReleases (http://www.ereleases.com), the online leader in affordable press release distribution. Download your free copy of 7 Cheap PR Tactics for Success in Any Economy here: http://www.ereleases.com/7cheaptactics.html