When your current campaign started, things were great. Customers were responding and you were bringing in new fans at an almost alarming rate. At some point, though, the fairy tale will end and you'll have to make a decision on how to move forward. 
However, sometimes it's hard to tell when you should redirect your campaign. How can you tell when you've run the whole enterprise into the ground and need a fresh start? Here are five signs to look out for.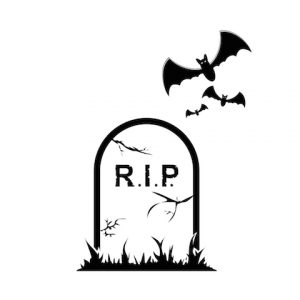 1. Comments Turn Negative 
Naturally one of the quickest ways to tell if people are tired of your campaign is if they start negatively responding. Of course even the best campaign will get negative comments throughout the entire thing, but you should notice if your ratio is off. For instance if you usually only get 3 bad comments a week and suddenly get 10, it might be a sign your fans are getting a little tired of your current strategy. 
2. Running Out of Material 
Are you having trouble keeping up with fresh ideas for your campaign? Back when you first started the ideas would just come freely, like you had a waterfall of ideas in your head. Now, though, the waterfall is a trickle, and it threatens to cut off completely.
This is probably not because you're suddenly non-creative; it could simply be that you're not feeling the campaign anymore. This is surely translating to your output, which your customers can feel as well. If you're not excited, they definitely won't be. 
3. Not Translating to Action 
Even if you're not getting negative comments, the mere fact that your fans and customers just don't care to take action and buy your stuff could be a sign you need to change. If your fans really cared, they would at least check out what you have to offer. When that well runs dry, it's definitely time to look for a new path to take – one that will excite the masses into making purchases. 
4. Social Media Interaction is Down 
Speaking of action, you can also generally tell if the audience is growing cold to your efforts by their response on social media. Every campaign has its ups and downs, but if your likes, shares, and retweets just aren't showing up anymore, there's a reason for it.
This is actually a great way to make the first step to your new campaign angle. Try creating something brand new and see if it increases your interaction. If so, this could not only be a sign you need to change but that your new idea could be the key to success. 
5. Repetition 
So you haven't actually seen any negative repercussions or backlash yet. However, you have noticed you're repeating yourself quite a bit. This could be a sign you haven't got anything in the "tank" and are still focusing on the present.
This is actually a great scenario as you still have a brief period before the public catches on that the campaign has gone stale. You have some time to try out some new things and find a new focus without losing any potential customers.
How long do you give campaigns before going a different direction?
This article is written by Mickie Kennedy, founder of eReleases (http://www.ereleases.com), the online leader in affordable press release distribution. Download Five (5) Free PR and Press Release eBooks ($67 Value) here: http://www.ereleases.com/offer/bundle.html