Tired of newspapers rejecting your press release? Feel like you're writing all the time with no reward? Then it's time for a change of tactic. Instead of always trying to do the same thing and getting the same result, why not transform your press release into something else entirely.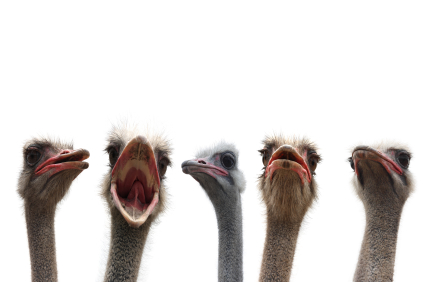 Here are five ideas on what to do with your press release instead of just emailing it to your contact list with goodbye kiss and crossed fingers.
1. A Download
Remember your first draft of the press release? It was probably much longer and more involved than the final draft. Go back and get that copy of it. Take all the info you can out of there, and see if you can turn this press release into a handout, white paper, case study or even an ebook. From there, you can offer your transformed press release to the interested public as a freebie, additional info when they stop by your site to check out your product or service, or perhaps as a carrot to get them to join your mailing list. And the space limitations of a press release have vanished!
2. Internal Memo
You should worry about how well informed your employees are, and keeping them up to date is easy with press releases. Instead of writing releases for the public, distribute them internally within your company. Updates on how well the company is doing, and the news about big changes that are coming will be appreciated. Plus, you can use a little bit more personal language in an internal memo – but don't make it too unprofessional.
3. SEO
When you know a press release is going up on your website, you can stock it full of juicy keywords to benefit your SEO. However, make sure it's still readable, and not obvious link bait. If carefully planned, you can bring new visitors to your company's site with a little well placed SEO.
4. Blog Post
What's a press release but an overgrown blog post? Instead of wasting all that writing on your local newspaper, spruce it up into a ready-made blog post. In fact, turn it into several blog posts for a blog series. This way you get way more mileage out of that simple little story than just a few looks from your neighbors and local businesses.
5. Sales Kit
The ideal press release expresses the wonder of your company's products and services to a wide variety of people, so they'll become invested in your business. Sounds like a great addition to your sales kit to me!
Fix the press release up by focusing on your customers. If you want to make your product sound terrific, here's your chance to turn a real story into an awesome pitch!
This article is written by Mickie Kennedy, founder of eReleases (http://www.ereleases.com), the online leader in affordable press release distribution. Grab three free ebooks, including the Big Press Release Book and Twitter Tactics, here: http://www.ereleases.com/insider/freebooks.html