As PR pros, we all know how much public relations can solve the world's ills. Well, I'm here to tell you, whether you like it or not, PR has caused its number of groans and headslaps the world over. Here are just five off of the top of my head.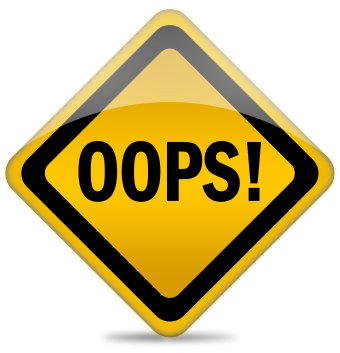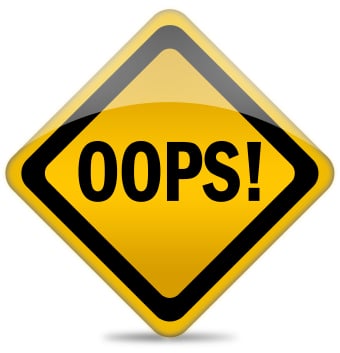 1. Twitter Mishaps
The adoption of social media into the public relations world has sometimes brought on unexpected headaches for unwary tweeters and Facebook users. People from companies—especially high profile media companies –  are constantly finding out what happens when they let their fingers fly a bit too much.
This was obviously exacerbated by anyone and everyone running to Twitter to expand their customer base. When an unaware individual gets a hold of the reins and lets whatever they want fly out into the Internet, hell has a way of breaking loose.
2. Oversaturation
We've all seen it happen; someone gets really excited about something and tweets about it. Then they post it on Facebook. Next, you see a blog post about it, which they then tweet the link, and post it on Facebook. Good grief!
Because of how "on it" we have to be about posting new and exciting information to keep our names out there, there's a bit of oversaturation when it comes to news or even just interesting stuff. Of course, we're kind of used to it by now as a product of the Internet, but the PR doesn't help at all.
3. Bad Writing
While I talk a lot about how well PR pros need to be able to (and usually do) write well, the use of SEO has caused many of us to slip. Not intentionally, I imagine. But it's something that just seems to happen when you're trying to cram as many keywords in as possible into every article you write for your blog. Eventually, the task becomes overwhelming and your sentence structure starts to slip. Keep it in moderation, folks! The Internet already has enough bad grammar and spelling.
4. TMI
The abovementioned oversaturation of information has led to a severe case of too much information, or "TMI." Not only do we have to know every time Ashton Kutcher sneezes, we're also subjugated subjected to details concerning his sex life.
It's gotten (well, more like "it has been") so bad "stars" feel like they're forced to provide us sex tapes we don't want to see to keep themselves relevant (yes, it is often revealed that sex tapes were released by the star themselves). That is definitely TMI.
5. Real News is Hidden
While occasionally PR and social media can help break something like the protests in Iran, often real news around the world can be overshadowed by the latest nonsense talk. It seems every time something big happens, the latest gossip about who's dating who comes blaring out of our speakers or across our Twitter feeds.
The culture of "know everything now" has led us to the point where almost nothing is heard. To keep up, PR pros are forced to go above and beyond and overfeed the masses with whatever they're selling, which only causes more headaches down the road.
Feel free to share your responses below.
This article is written by Mickie Kennedy, founder of eReleases (http://www.ereleases.com), the online leader in affordable press release distribution. Download your free copy of 8 Shocking Secrets Press Release Distribution Firms Don't Want You to Know here: http://www.ereleases.com/landing3.html